WELCOME TO
THE OFFICIAL WEB SITE OF
THE COLORADO RANGER HORSE ASSOCIATION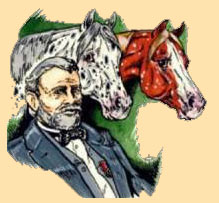 2019 AVON CRHA FUNDRAISER
NOVEMBER 13TH - NOVEMBER 25TH
We are once again doing an AVON Fundraiser for CRHA!!
ORDER ONLY BETWEEN NOVEMBER 13TH - NOVEMBER 25TH TO BENEFIT CRHA!

THE MORE SOLD $ SOLD THE LARGER % EARNED!
Last year for our big fundraiser we earned over $500!!!
If you are having trouble ordering online, order can be taken over the phone with Donna at 518-Five7Eight-0515 or she can help you walk through it!
Remember it's important to only order between the dates provided. If it's before or after CRHA does not get the credit!
---
1938-2019
Celebrating our 81st year!
The Colorado Ranger Horse ("The Using Horse of the High Plains") is
one that is registered with the Colorado Ranger Horse Association, Inc.
(CRHA), which is one of the oldest of the western horse breed registries
still in existence in the United States. To meet the requirements for
registration with the CRHA, a horse must show a direct descent from at
least one of the two foundation stallions, 'Max #2' and 'Patches #1'.
While many Colorado Rangerbreds have appaloosa markings, CRHA
is not a color registry. Because CRHA is a 'bloodline' registry, it doesn't
matter if the horse is a solid color or shows the coloration variations
typical of the appaloosa. If you have a registered Appaloosa, chances
are one in eight that your stallion, mare, or gelding is eligible for CRHA
registration, as well. CRHA offers a FREE PEDIGREE CHECK for your
Appaloosa's eligibility for Rangerbred registration. Check this link for
some of the Appaloosa lines that are eligible for Rangerbred registration.
Site Designed and Maintained by Sorrell Designs

Copyright Colorado Ranger Horse Association 2017